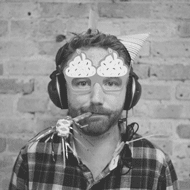 My name is Timo Kuhn.
I'm a Design Director, Product and User Interface Designer living in Los Angeles.
I currently work at Snap Inc. on a broad range of initiatives touching many of Snap's core experiences.
Previously, I was a Design Director at Free Association, a design agency focused on digital products and brand systems, building design systems for companies like Coinbase, Toyota and Unqork.
Before that, I lead design at Dscout, a mobile-first research platform. I was in charge of all things design, from the brand to the product, from the enamel pins to the design system.
---
Have a look at some of my work.
You can also find me tweeting or posting pictures on instagram. I'm also dribbbling every once in a while or posting the occasional codepen. Oh right, and there's LinkedIn of course.
Call me (please don't) or drop me a line!
Updated: Sep 2022