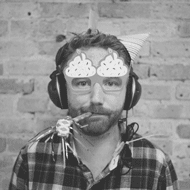 My name is Timo Kuhn.
I'm a product and front-end designer living in Chicago, IL.
I am currently the design director at Dscout, a mobile research platform.
Before that, I've spent my days building the new Carbonmade experience and crafting their catalogue of themes. Now, I'm up for a new challenge.
Have a look at some of my work.
You can also find me tweeting or posting pictures on instagram. I'm also dribbbling every once in a while or posting the occasional codepen. Oh right, and there's LinkedIn of course.
Call me (please don't) or drop me a line!
Also: Résumé.